The Law Offices of Robyn R. Weiss P.A. was founded and built on the principle that every litigant in our community deserves aggressive, affordable representation by skilled attorney whose integrity will not be compromised.

Scavenger Hunts by Lets Roam - You'll never forget your Lets Roam adventure. Our team of explorers has carefully crafted exciting experiences in 600+ cities across the globe. With wanderers like you in mind, we've created digitally guided Scavenger Hunts, Bar Hunts, Ghost Tours and more. Each adventure is designed to help you explore, laugh, discover, and connect. Memory making at its funnest.


Our unforgettable water park is home to a little bit of everything. From cable wakeboarding and kneeboarding to a floating obstacle course with slides, climbing towers and more, your next adventure is waiting for you.


We first discovered coffee at a young age from our grandfather who made the connection that bean quality is the key to exceptional coffee. Like him, we choose only high quality beans and employ our own special techniques to develop the flavor, sweetness, and body of the coffee during our hands-on roasting process. The team at Pumphouse Coffee Roasters firmly believes that everyone should have access to exceptional coffee. We roast to order in small batches. No cutting corners, so you can thoroughly enjoy each cup.
After losing her corporate retail job in the summer of 2013, Elizabeth took this as a sign from God that it was time to pursue her lifelong dream of owning her own boutique. After a year of market research and setting up her business model, Vagabond Apparel Boutique opened the summer of 2014 in North Palm Beach, Florida. We are excited for what the years to come will bring. Vagabond Apparel has evolved over the years because we listen to what our customers want, from expanding our Kids section to bringing in new brands. Vagabond Apparel has supported local artisans from day one and will continue to do our part in supporting our local community. We truly believe in shopping and supporting local. We love that we get to know our customers on a personal level and are able to meet their fashion needs!


Established in 2010, by ocean enthusiasts, Adam and Katy Whittington, Blueline Surf & Paddle Co. arose from love, passion, admiration, and appreciation for everything water. Surf culture is one of a kind…and so is Blueline. We are family, friends, and community, coming together to enjoy this amazing planet and everything it offers. Jupiter, Florida has it all – the awe-inspiring, Atlantic Ocean, pristine and mesmerizing beaches, ample fishing, surfing, boating, biking, and that laid-back lifestyle that pulls you in and leaves you wanting more. And we want you to experience all of it. Whether you enjoy surfing, stand-up paddle-boarding, shopping, fishing, or all the above, we have what you need, and much more. We offer an array of apparel, swimwear, accessories, footwear, SUP and surf boards, skate gear, and fishing gear for men, women, and children. Our amazing community and the wonderfully loyal friends and clients we have made throughout the years has made Blueline become a Jupiter staple, and we couldn't be more grateful. Thank you for keeping us stoked!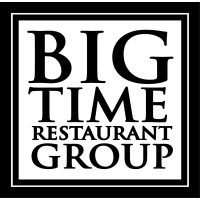 Founded in 1993 by Todd Herbst, Bill Watson and Lisabet Summa, Big Time Restaurant Group is a South Florida-based restaurant operator with six distinct concepts that appeal to a broad range of customers. Offering a variety of stylish, relaxed and inviting options, their restaurants are premier destinations for cocktails, dining and events. Today, Big Time Restaurant Group operates sixteen locations including City Oyster & Sushi Bar, Big City Tavern, City Cellar Wine Bar & Grill, Rocco's Tacos & Tequila Bar, Grease Burger Bar, Elisabetta's Ristorante, Barrio Sangria Bar,
and Louie Bossi's Ristorante, Bar and Pizzeria.
Celia Produce

Culinary & Parched Pig


Avid Sportswear

Jonathans Landing

Roccos Tacos

Chiro Lab

Ocean Magic

Surf Taco

Waters Edge Dermatology

Spazio Marble & Granite

Das Beer Garden

Cactus Grille

Life Time Gym

Bolay

Lucky Shuck

Ke'e Grille

Cool'a Fish Bar